Brown Bear, Brown Bear, What do you see?
Brown Bear is one of my all time favourite stories to read with the parents and children I work with. There are so many discussions that can come from this one story including animals - where they live and what they eat, colours, songs, art and craft ideas, going on a bear hunt in the great outdoors and many more!
Here are some of my favourite ideas linked to this book to share with you.....
This Bear mask can be printed off from

www.craftir.com

The children love wearing the mask to be Brown Bear and seeing the characters as we follow the story.
2.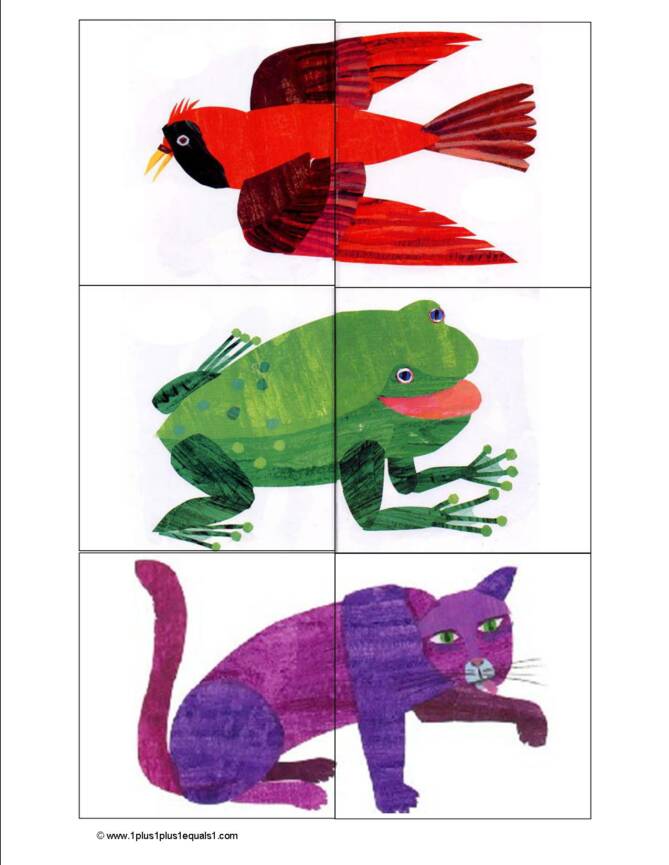 These fabulous high coloured, brilliant characters from the story make brilliant matching puzzle pieces. You can find these and lots more at
www.1plus1plus1equals1.com
3.
These fabulous matching cards can be found at
teacherslove.blogs.sapo.pt
plus lots more.
4.
These fab pictures can be used for the following colour match game - Make up a home made dice (medium sized) with a picture of one of the animals on each side. Print off and laminate if possible (to last longer) larger pictures of the animals. This can be used as a colour / animal matching game. To add interest depending on the stage / age of the child you can add a silhouette sheet to match the correct animal to the correct black silhouette shape. The possibilities to make games with this story are endless! This printable was taken from www.
publicprintable.ru
This is a brilliant blog with lots of creative ideas for children - pop over and take a look. You wont be disappointed!!!!
These are only few ideas I use, there are many others to be used with this great book!!!