The green grass spaghetti for the farm play the other week went down so well that I have been looking for other great ideas to use spaghetti. How about this idea from
http://www.learning4kids.net/2015/01/13/digging-worms-sensory-play/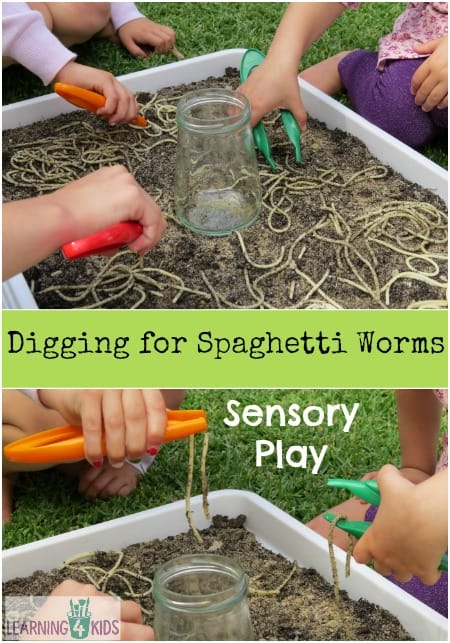 Cooked spaghetti, sand, compost, tray, tweezers, container to put the worms in, magnifying glass......
Brilliant activity to develop:
Fine motor skills

Muscles in the hand

Mathematical skills - counting and measuring

Communication skills - talking, asking questions, new vocabulary

Social skills - playing together, taking turns in conversations
So easy and cheap to put together quickly. Children will love it and I cant wait to try it this week with the families I work with.